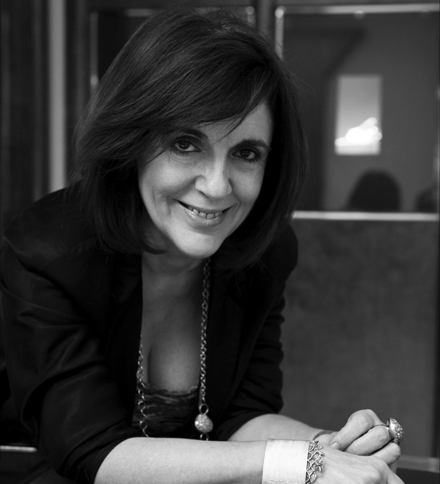 Lina Fanourakis
Lina Fanourakis, one of the most celebrated Greek designers, is creating jewellery that transcends the logic of vanity and talks straight to the heart. Labored with humor and great skill, her jewellery expresses the joy of life and beauty of nature; original works of art that have travelled to museums and galleries across the globe.
Lina has been designing for the past 30 years the entire collection of Fanourakis Jewellery, which was founded in 1860 in Crete. Her approach to jewellery is very personal and artistic with a particular sculptural quality and a pronounced sense of theatricality, that never ceases to provoke admiration and smiles.
Rose-cut diamonds embedded in white gold, allow the light to flow through them, giving the impression of a cathedral's stained glass windows; gold treated almost like fabric, reminding of gros-grain ribbons and silk gauze; colored pigments applied generously to precious metals transforming lifeless leaves of gold into colorful jewels to be treasured in eternity.
Kultia proudly presents to you Lina Fanourakis.