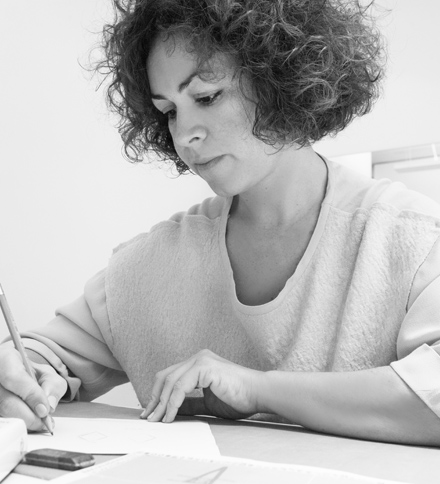 KK Jewelry Lab
Katerina Kouloubourou has literary made her first steps in a vivid space surrounded by creative people, designs, tools, colors and precious stones. Her whole family is dedicated for more than 40 long years to fine jewelry art.
Leading her day to day life in the amazing world of handmade jewelry, where life was given to metals and stones in order to tell their stories, she was hunted by their beauty and embraced the priceless experience that she gained from her parents and their lab's craftsmen and decided to study Gemology. Following her graduation from Gemological Institute of America (GIA) in Vicenza, Italy, in 1998, Katerina Kouloubourou moved to Antwerp and was assigned as a certified gemologist for a specialized diamond sale company.
Katerina then took over the of KK Jewelry Lab team's new endeavors, by playing an active role in each step of the way. KK Jewelry Lab creations are exclusively handmade and supervised by experienced and high-skilled professionals at all stages, starting from raw material selection to technical and artistic completion and product final delivery.
Kultia proudly presents to you KK Jewelry Lab