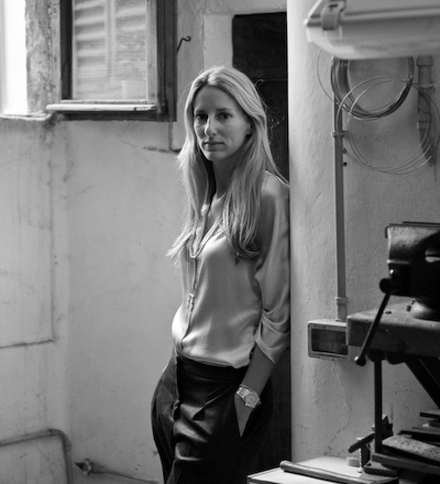 Carolina Bucci
Carolina Bucci is a jewelry designer whose creations are synonymous with a modern and effortless sense of luxury. Her jewelry is a vibrant re-invention of her family's rich heritage, and it has redefined what fine jewelry can be, and how it should be worn.
Growing up surrounded by jewelry and jewelers, Carolina backed up her desire to design with an education that provided her with the technical know-how necessary to execute her vision, studying Fine Arts and Jewelry Design in New York. Returning to Florence after her studies, she worked alongside local goldsmiths encouraging them to push the boundaries of their traditional practices to create her first collection, Woven. Using a centuries-old Florentine textile loom to weave gold and silk threads, the collection has become her trademark.
Carolina Bucci creates jewelry that transcends fleeting trends, and with a unique spirit that makes her designs a favorite among celebrities, and regularly featured on the pages of Vogue, Harper's Bazaar and W magazine. Working with the same techniques and tools used by her great-grandfather, the designer continues to explore new methods of her craft, creating unique pieces that combine the tradition of Florentine artisanship with a distinctly hip and modern sensibility.
Kultia proudly presents to you Carolina Bucci.