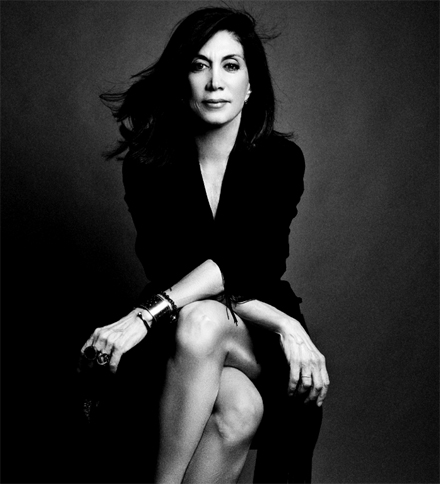 Ileana Makri
Ileana Makri was born in Greece and shares her time between Greece, London, Paris and New York City. With studies in Business and jewellery design, she launched her signature jewelry line in 1996 which proved to be a major milestone, as the collection was instantly picked up by Barneys New York.
In addition to her travels, Ileana continues to draw inspiration from multicultural symbols and their meaning. Her jewelry features a range of mystical and figurative symbols. "Symbols have a broad, universal appeal that crosses cultures", says the designer, who draws inspiration from various religions and other beliefs including Greek mythology. Ileana is particularly intrigued by the "evil eye", a symbol that in Mediterranean countries serves as protection from negative forces.
The collection, has an irresistible feminine appeal, stamped by Ileana's signature refined aesthetic and use of old world craftsmanship as well as the astounding attention to detail and her boundless creativity. The underlying "rock chic" approach to the design makes her jewelry uncompromisingly contemporary and simultaneously timeless. In her own words Ileana Makri creates "jewelry for no special occasion."
In addition to the fine jewelry collection, Ileana is also making her mark in the contemporary world of fashion jewelry with the launch of her IAM collection, an easy to wear, affordable line of everyday jewels.
Kultia proudly presents to you Ileana Makri.