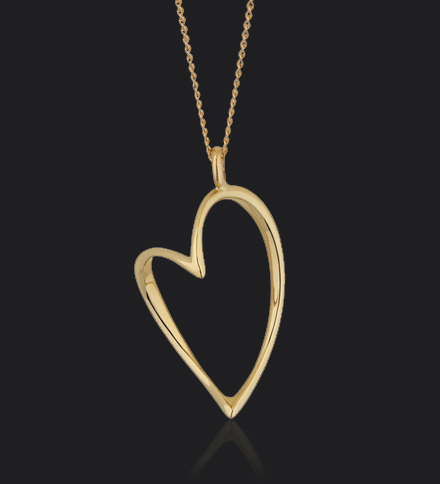 Angela Daramara
Angela was born in Greece. She Studied Business Administration and European Cultural Studies. Her love for culture and the arts led her to work as publicist in music, theater, and films industry. Exploring her creativity, she took courses in visual arts where she discovered the amazing world of jewellery design and goldsmithing. Slowly she left the corporate world behind her and dedicated herself in the art of jewellery making..
Angela's sculptural creations are a result of meticulous observation of her inner emotions and surrounding world. Gold becomes the means of telling her very own story of human relationships, feelings and reality.
Her signature collection is called My Love, which fuses a multi-dimensional expression of love with sculptural golden hearts that change from every angle, exploring the multiple facets of love.
Her latest collection, is the Drops of Memories. The baguette diamond is for Angela the keeper of memories; childhood experiences, family smiles and happy thoughts. Set in Geometric drops, the baguette diamonds bring these memories into everyday moments.
Kultia proudly presents to you Angela Daramara.